SuperGlass - Your BEST Choice for RV Glass Replacement
Thank you for visiting S&A Inc. RV Glass Replacement. We are here to help you with all of your glass needs. We are the only factory trained RV Glass Company in Tucson, Arizona. When it comes to service...we come to you. We only use (OEM) Original Equipment Manufactured parts.
With 35,000 Windshields in our inventory we can lower your down time significantly.
Unequaled Performance. Uncompromising Quality.
Call now for fast, professional, friendly service. We offer mobile service to the entire Tucson area.
SuperGlass Windshield Repair is the worlds largest Repair Specialist Company. Look at this example of what we can repair that the others can't: ACTUAL UNRETOUCHED REPAIR PHOTOS- CLICK FOR FULL SIZE
BEFORE REPAIR
AFTER REPAIR

photo with ruler shown for scale comparison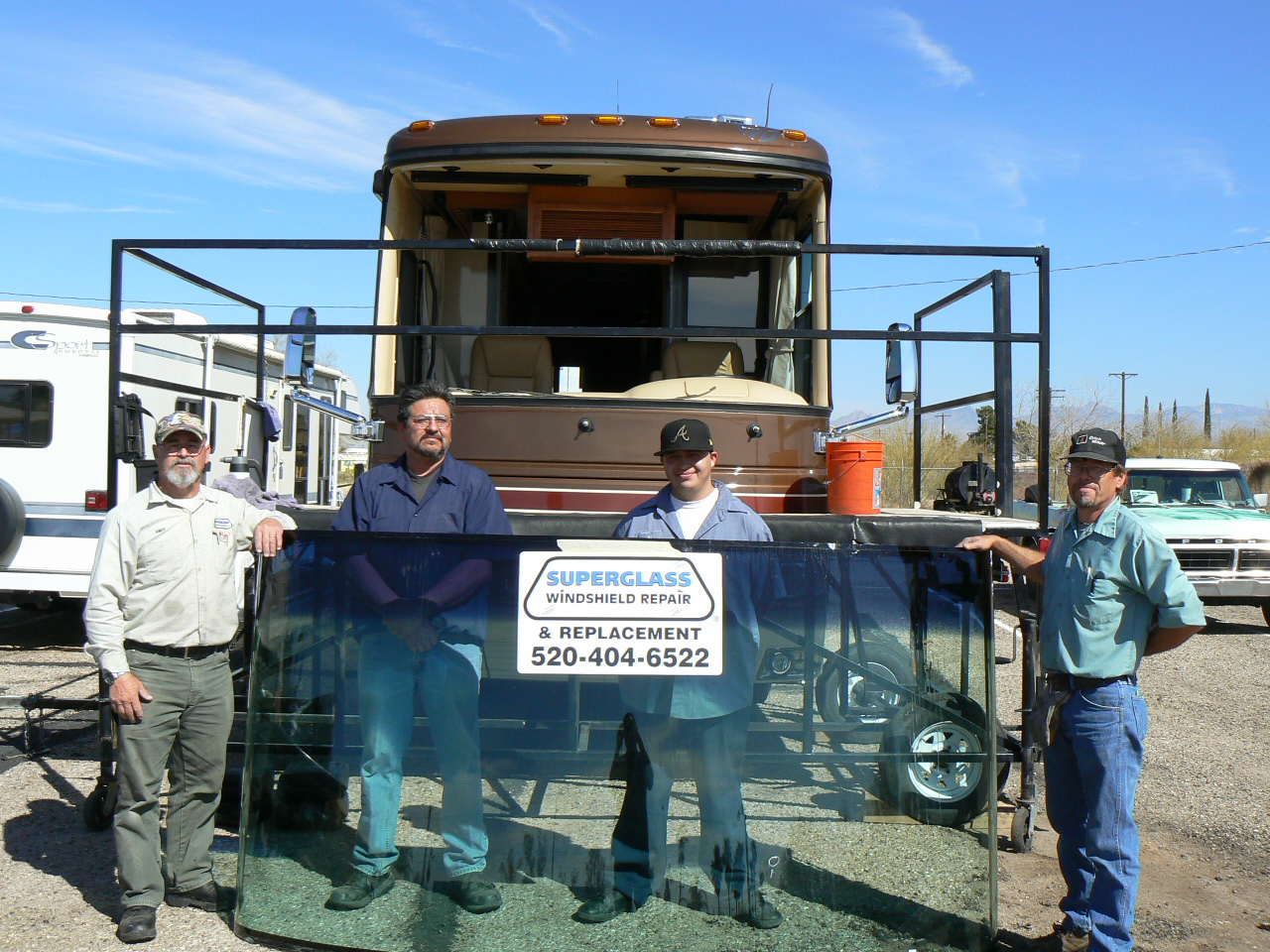 Tucson's Best RV Glass Crew
Contact Us Online:

"MOST EXCELLENT! Andy coordinated with us personally to get the insurance sorted (USAA paid in full as our vehicles are FL registered) then to get the glass ordered and picked up from Phoenix in time for our schedule. We arrived in Tucson on the Friday evening and Andy and his assistant came out to our camp site on the Saturday, as we were leaving on the Monday. Highly recommend the service. "
Click here to view more customer testimonials!
SuperGlass Windshield Repair Homepage
The Worlds Largest Windshield Repair Specialist Chain
Freedom RV Arizona
"We carry the best selection of RVs, parts and accessories for your family's complete adventure."